Striving to be a company that creates a new nature.
At YOSHU Group, we envision ourselves as a company that will continue to be necessary to society even 100 years from now, and we imagine ourselves as a "company that creates new nature" as our desired image for the future. While exploring industrial practices that do not harm nature (the environment) or compromise our well-being, we aim to contribute to resolving global issues such as water, air, and energy, and become a group that can do so.

Therefore, we are currently considering what we can do to achieve this goal, and we are working hard to tackle "what we can do today" in the fields of environment, society, and economy.
Stainless steel, which supports Japan's high environmental technology, is a high-functional steel material that can be used in situations and environments with high environmental impact, and is an essential material for various environmental purification equipment. As a company handling stainless steel, which supports Japan's high environmental technology, our commitment to the environment is a socially significant mission of high priority. We are working to strengthen our business through collaboration with partner companies and are also focusing on CSR activities.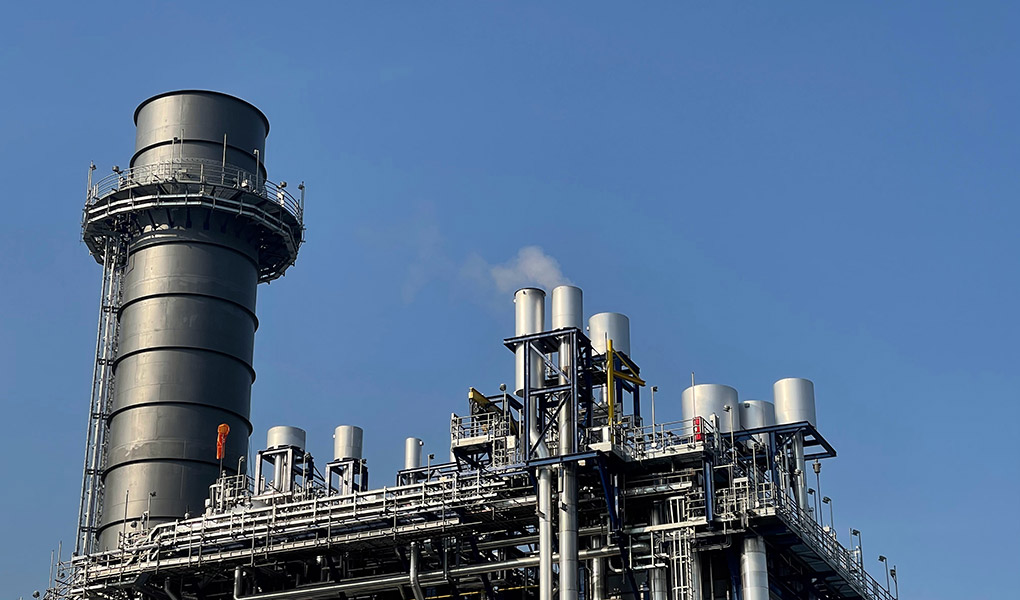 Treatment of flue gas from coal-fired power plants in China.
Japan's environmental technology that contributes to smokestack emissions control includes titanium lining for ducts, which has been exported to and installed in China since 2013. This technology improves the corrosion resistance and durability of smokestack emissions control equipment, resulting in longer service life and cost savings. With a proven track record in retrofitting existing equipment at coal-fired power plants, the technology was awarded a major contract for a new construction project in 2019.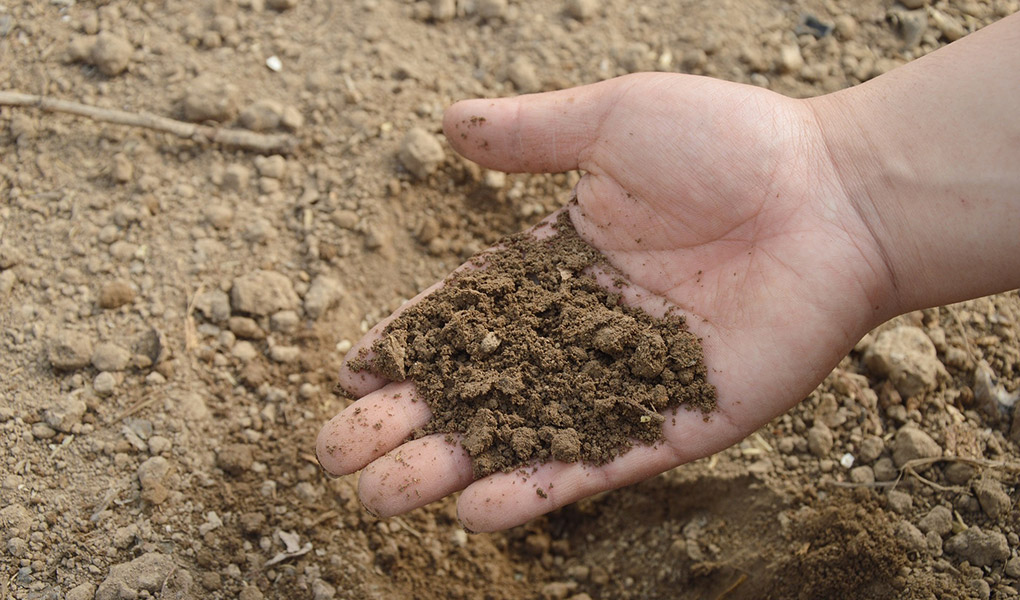 Participation in China's Agricultural Waste Disposal Project.
We have participated in a local government agricultural waste disposal project in Jiangsu Province, China, in collaboration with local companies. In 2019, we exported facilities for producing organic fertilizer from rice straw and compost, and installed them on site. We work to understand local needs in collaboration with local companies and actively propose the introduction of advanced environmental technologies from Japan.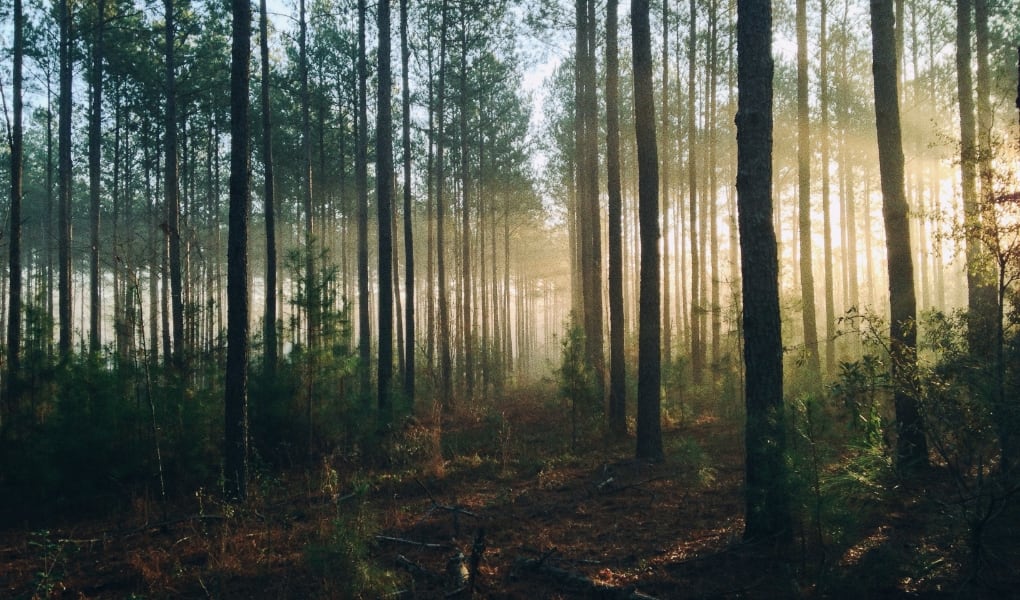 Participation in the activities of the Japan Kumamori Association, a general incorporated foundation.
We have been supporting the activities of the Japan Kumamori Association, a public foundation that is working on the conservation and restoration of the Okuyama forest watershed and the protection of wildlife, for over 20 years. Since 2010, we have not only provided financial support but also served as officers of the association, taking a more proactive role in nature conservation activities and placing a strong emphasis on employee awareness-raising activities.
Investing in people is one of the important values that the YOSHU Group holds. It is a crucial value in creating a sustainable society, and the group continues to engage in various activities to foster and expand connections between people in the local community. Even in business development overseas, the group participates in social contribution projects that lead to investing in people.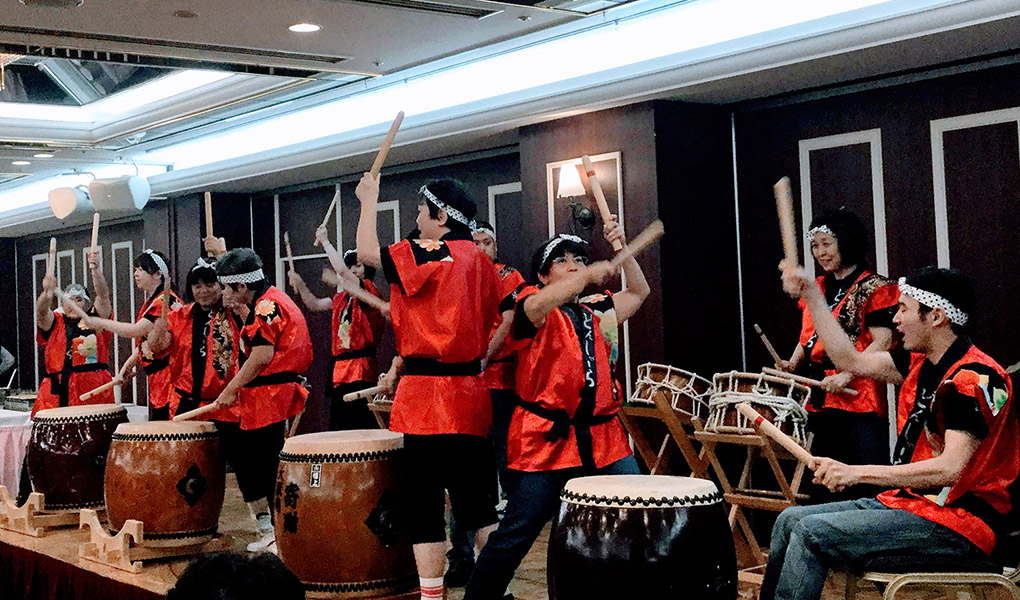 Support for the "Kaze no Ko Sodachi En" Residential Care Facility.
As a good corporate citizen, it is also an important responsibility of companies to contribute to the local community. As one example, we have been providing support to the "Kaze no Ko Sodachi-en" life care facility for disabled children and adults, operated by a social welfare corporation in Nishiyodogawa-ku, Osaka, where our headquarters is located. In addition to financial support, we also hold events and sell bread within the company to foster interaction and connections.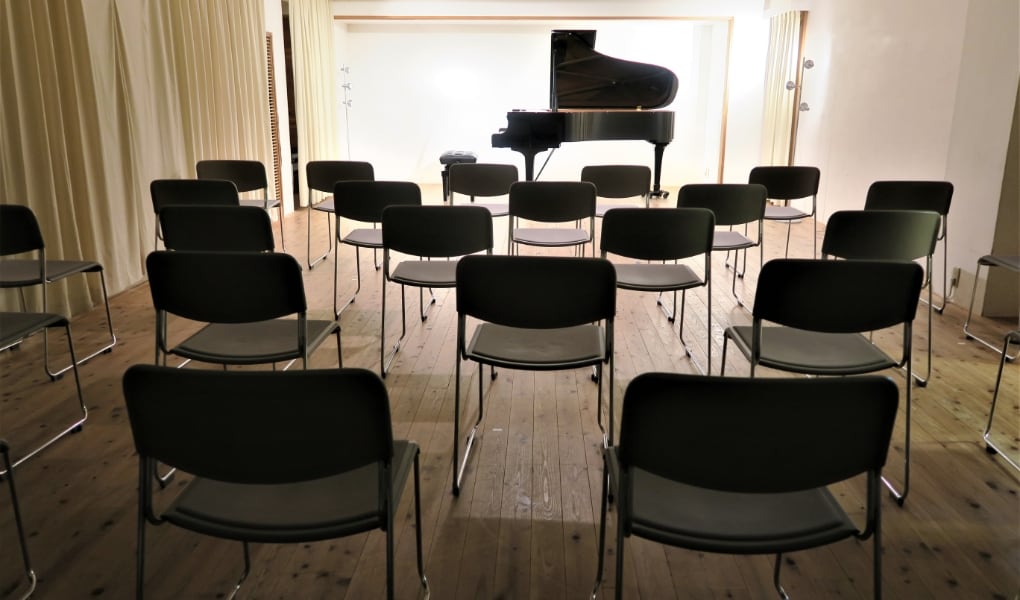 "YOSHU Hall" as a venue for the presentation of local culture and art.
We have built the "YOSHU Hall," a venue for cultural and artistic presentations that fosters connections between people, and it is available for use by the local community and music school students. The hall can accommodate about 100 people and is primarily designed for classical music, featuring the warmth of high-quality wood. It is managed by conductor Tomomi Nishimoto's office, and monthly concerts are also held there.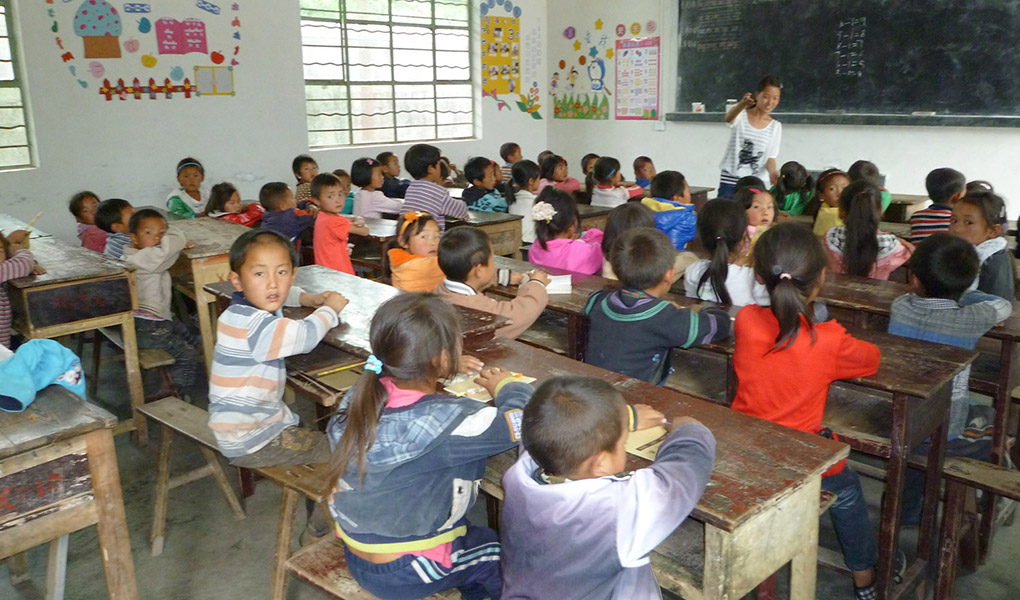 Financial support for the education of children from the "Yi" ethnic minority in China.
Even overseas, as long as we conduct business there, it is our "local community". In China, we also value contributing to the local community and have been participating in a project to support the education expenses of children from poor families of the Yi ethnic minority since 2011. In addition, our employees have started to interact with the students by visiting the area.
YOSHU Group is committed to contributing to the construction of a sustainable economic society through the utilization of talents across borders, the creation of employment with job satisfaction, and the creation of new business areas through technological innovation. In particular, the utilization of talents with a global perspective is recognized as crucial for the sustainable growth of mid-sized companies in Japan, and our company is working with enthusiasm to take the lead in this area.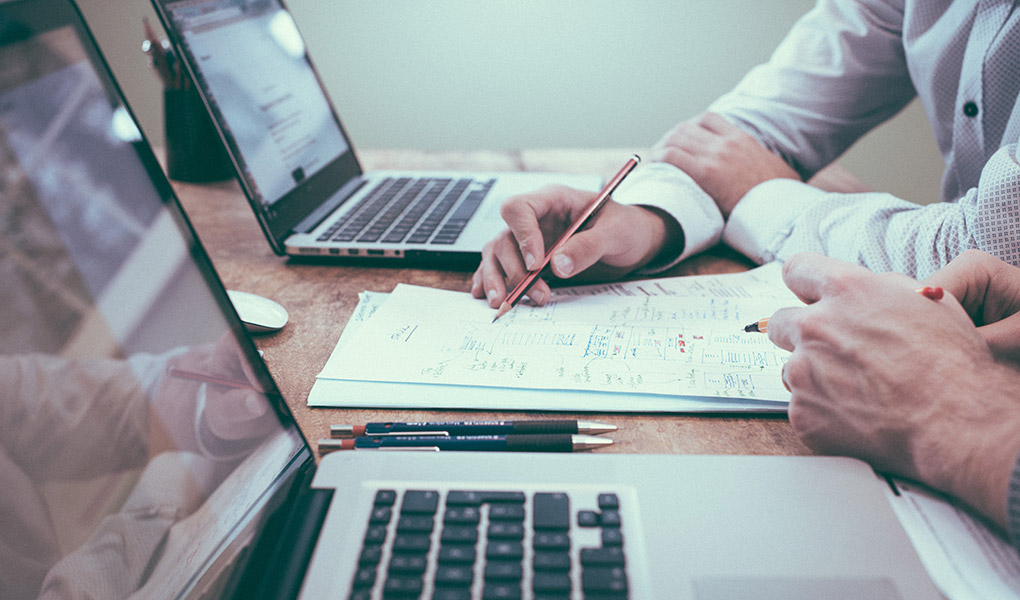 Support for international students in their daily lives and job search.
Based on a network of over 11,500 members from 100 countries and regions connected through a shared website for international students, we are developing various initiatives such as providing an environment where people can work in suitable positions and offering support for daily life. We are pioneering a new style of global talent utilization.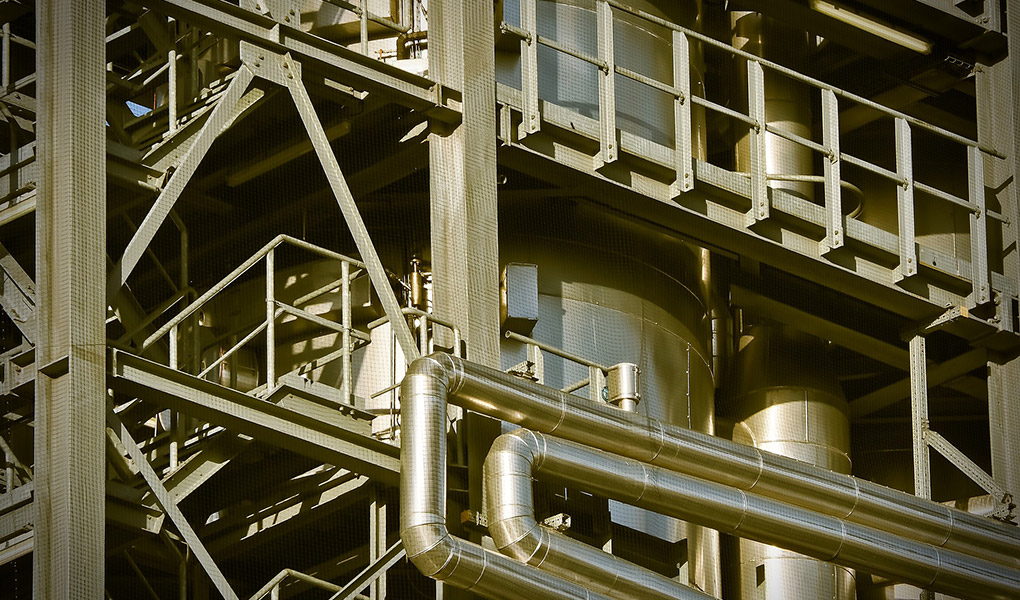 Challenging the production of green methanol plants.
We have started research and development to embark on a green methanol plant project, leveraging the high-level technology in manufacturing and environmental technology that we have been working on. Green methanol, which is expected to be used as a biofuel for automobiles, is a technology that contributes to a sustainable society.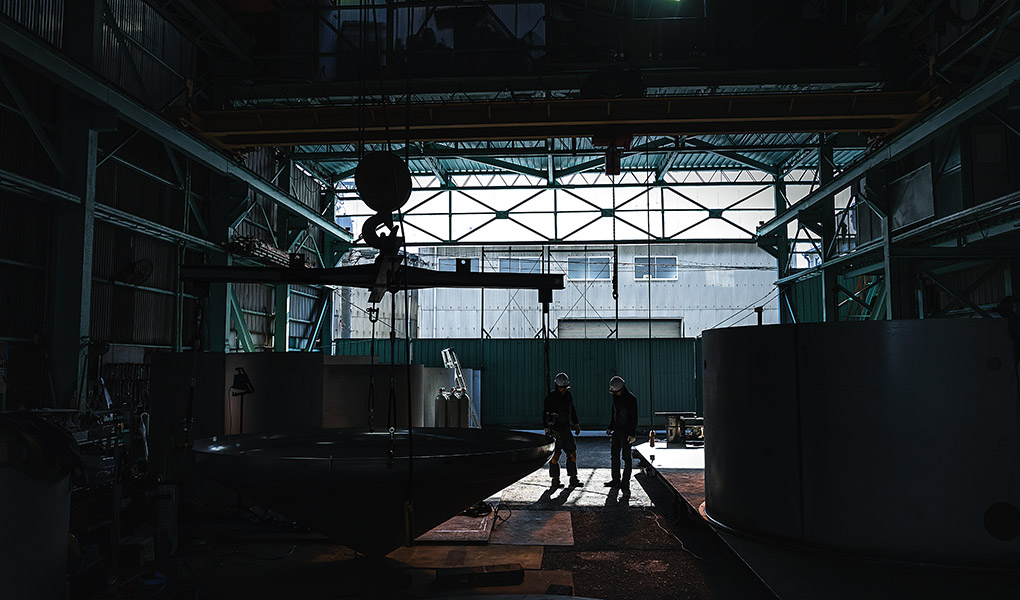 Challenge in utilizing new types of steel for manufacturing.
We will also take on challenges in manufacturing using new materials. By incorporating new materials into our products, we aim to improve quality and durability, increase the efficiency of steel utilization, and develop manufacturing technologies that lead to resource conservation.